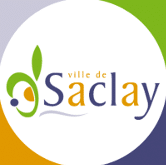 Salon de la Bonne Bouche
Saturday 26 and Sunday 27 November 2022
We look forward to seeing you in Saclay Val d'Albian!
𝑪𝒐𝒎𝒆 𝒂𝒏𝒅 𝒇𝒊𝒏𝒅 𝒐𝒖𝒓 𝑨𝒍𝒔𝒂𝒄𝒆 𝑾𝒊𝒏𝒆𝒔 𝒂𝒏𝒅 𝑪𝒓é𝒎𝒂𝒏𝒕𝒔!
▫ Send us your order form as soon as possible
▫ And collect your wine directly from the stand
Wine List : Coming soon here
▫ Come and taste, discover and appreciate our different vintages!
▫ Payment on site: Check, CB, Cash.
Schedule :
Saturday: 2 p.m.-7 p.m. and Sunday: 10 a.m.-6 p.m.
𝑭𝑹𝑬𝑬 𝒆𝒏𝒕𝒓𝒚 𝒂𝒏𝒅 𝒑𝒂𝒓𝒌𝒊𝒏𝒈 !
Espace Lino Ventura
52, rue de Sacaly
91400 Saclay